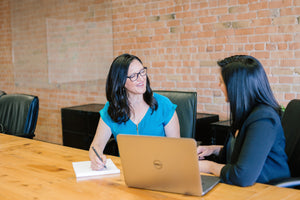 Asiapac Books
Publishing Consultation (60mins)
Regular price
$168.00
$0.00
Getting published or publishing a book sounds daunting, but is an achievable ambition with the right help. A consultation with our managing editor is an effective way for writers and self-publishers to work towards their goals.
During the consultation, you will receive professional and customised advice on your manuscript/project that will improve its chances of becoming a future bestseller. Over multiple consultations, we'll be able to draw up a detailed publishing plan to ensure that all aspects of your project goes smoothly, from grant application to editing to print production. 
Consultations may be booked on an ad-hoc basis or in a package of 4/8 sessions, depending on your time frame and goal. 
Consultation topics could include:
Manuscript development
Finding suitable collaborators and vendors
Optimising your project budget
Marketing your book
Building up presence in local or international book scene
Funding for book projects
Please click here to reserve your appointment timing. Payment must be made at least 24 hours before the appointment to be confirmed.

---
More from this collection